Imorgon är det dags för MMA i Göteborg och närmare bestämt The Zone FC "Bushido". En gala fylld med Göteborgsprofiler samt många unga och lovande fighters från hela Sverige. Vill man också öka spänningen kan man spela på matcherna hos Unibet. Gå vidare för att läsa mer om matcherna och diskutera kring vilka ni tror står som segrare efter galan.
Eddy Bengtsson vs Ivaylo Markov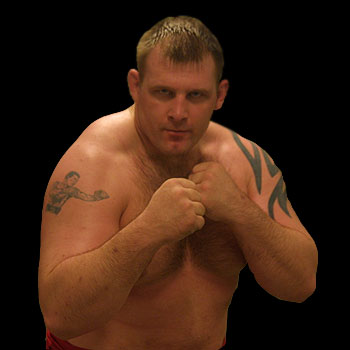 I huvudmatchen ser vi den gamle brottaren Bengtsson som gör sitt tredje framträdande som MMA-fighter. Han har tränat en hel del med Alexander Gustafsson inför matchen och förhoppningsvis får han han visa lite mer av sin stående arsenal i denna match. Han har varit fullkomligt överlägsen i sina två tidigare matcher och ställs nu mot Markov från Yogaka Fight Team i Schweiz som hade representanter på Superior challenge förra helgen. Han är ungefär lika stor som Eddy och har också gått två matcher som han vunnit. Dessutom har han också en bakgrund som brottare vilket gör att han blir en intressant motståndare till brottarbjörnen Eddy.
August Wallén vs Patrik Kincl
Vad ska man säga den 40 år gamle Wallén kombinerar sitt ordförandeskap i SMMAF med en fortfarande aktiv karriär som proffsfighter. Han har svart bälte i BJJ och gick matcher i Shootfighting på 90-talet, som proffs har han 5-2. Förlusterna kom mot inga mindre än Elvis Sinosic och Yuki Kondo och nu har han vunnit tre raka matcher i The Zone. För motståndet den här gången står den 19 år yngre Kincl från Tjeckien som ska vara en bra grappler med ett record på 9-4. Det blir alltså ett klassikt möte mellan en veteran och ett ungt löfte. Läs vår senaste intervju med August här.
Övrigt
Det finns som sagt många unga talangfulla namn med på galan. Bland de välbekanta ser vi debutanten Rami Aziz, han ska visa att han kan leverera även som proffs mot en fighter från Litauen. En som gått många matcher i The Zone är Besam Yousef som fixat ett record på 3-0 i organisationen. Den tuffe killen från Gladius MMA möter en fransman vid namn Mikael Dell Valle som har ett record på 4-1. Malmösonen Martin Svensson är också en favorit i The Zone, han hoppade in med kort varsel mot schweizaren Rouven Kurath. Grapplern Svensson har gått två matcher i The Zone och har ett record på 4-1. Det även ett stilkrig mellan stockholmaren Martin Lavin som gillar att brottas och Peter Enbom som har en bakgrund in Escrima och helst står upp. Enbom är också den äldst på galan med sina 41 år.
Matcherna
Kristoffer Murén vs Christopher Wassberg
Laimonas Stancikas vs Rami Aziz
Oskar Sollevi vs Peter Engdahl
Ernestas Dapkus vs Christoffer Svensson
Edgaras Bajercius vs Anton Mattsson
Martin Lavin vs Peter Enbom
Mikael Dell Valle vs Besam Yousef
Rouven Kurath vs Martin Svensson
Andrius Ordojan vs Domingos Mestre
Patrik Kincl vs August Wallen
Ivaylo Markov vs Eddy Bengtsson